Spacious sports accommodation for Budo sports or Yoga.
The sporthall is around 70m2 and has fixed flooring. You can use it for Judo, Jiu-jitsu, Karate, Yoga or Kick Boxing.
         Rental price per month            55,- Euro inclusive gas/water/electricity
         Available                                     directly
         Hours                                          price is based on 1 hour a week 
         Deposit                                       1 month rent
         Rental period                             in consultation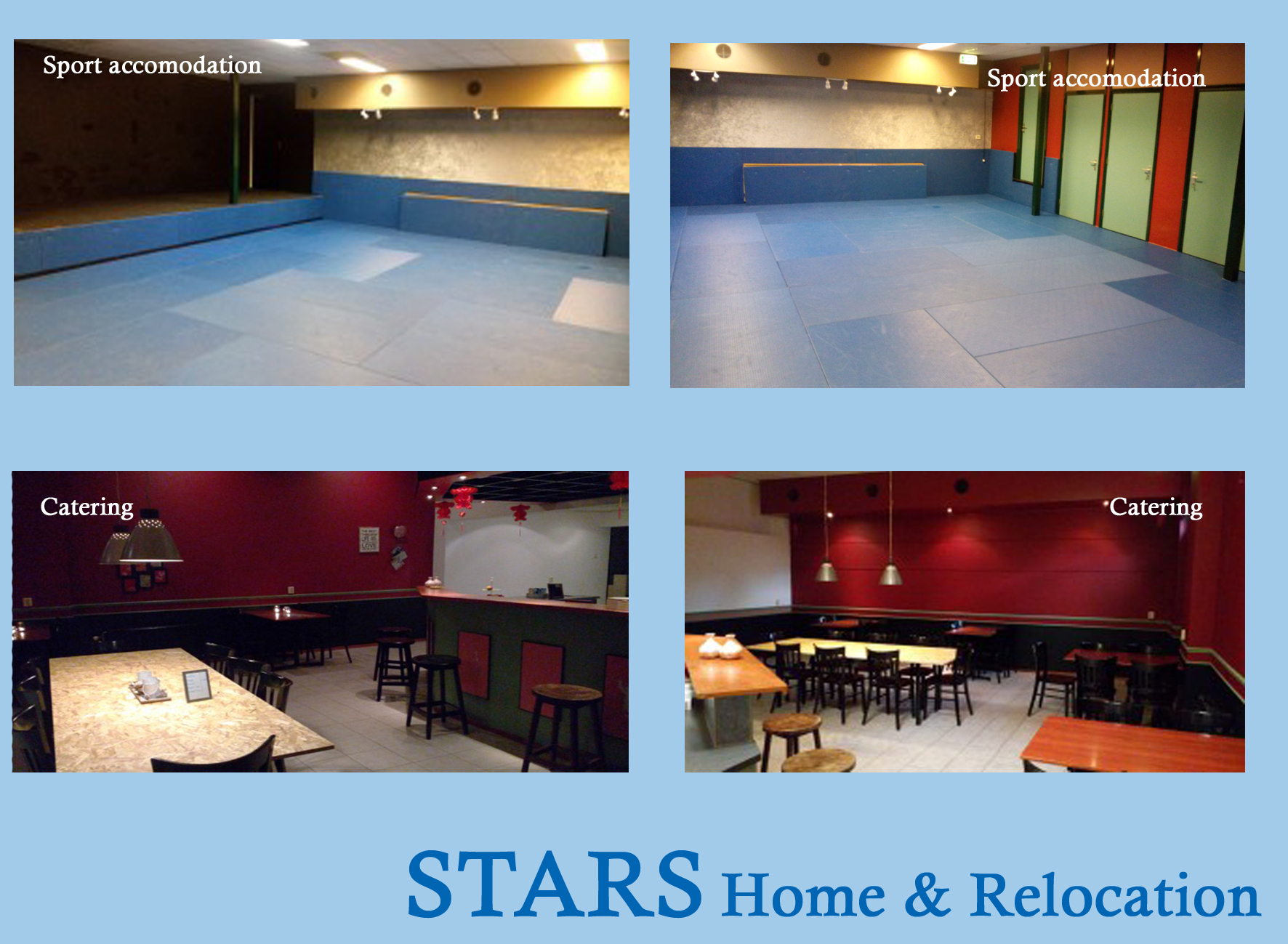 Are you interested in this accomodation, please contact us:
E info@starsHR.nl or T 0031 6 23950541 for a viewing or for more information!
Ruime sportzaal voor budosporten of yoga.
De sportzaal is ongeveer 70m2 en er ligt een vaste mat in. Ideaal voor Judo, Jiu-jitsu, Karate , Yoga of kick boxen.
         Huurprijs                                     55,- Euro inclusief gas/water/elektra
         Beschikbaar                                per direkt
         Uren                                             prijs is gebaseerd op 1 uur per week
         Borg                                             1 maand huur
         Huurperiode                               in overleg
Kantine
De kantine is te huur voor zowel een los uur als voor een dagdeel. Ook verenigingen kunnen onze kantine huren voor een vast uur of vaste middag/avond. Tarieven zijn afhankelijk van  tijdsduur en of er wel of geen gebruik gemaakt wordt van de horeca.
Heb je interesse in deze sport accommodatie, neem dan contact met ons op:
E info@starsHR.nl of T 06 23950541 voor een bezichtiging of voor meer informatie!