Hilversum is Holland's media capital, almost all national radio- and tv stations are based here. But Hilversum is also famous for the architect W.M. Dudok who designed the town hall, school and office buildings, residential areas and the sports park. The museum 'Beeld en Geluid'(Sound and Vision) building is considered to be Hilversum's most recent architectural highlight. On top of all this Hilversum's many events, theaters, shops and cinemas contribute to making it a lively city. Just outside the city limits you will find beautiful scenery of great variety: expansive heathlands and the magnificent Spanderswoud (forest) with its many hiking trails and country estate.
And,….Hilversum is just around the corner of Amsterdam, Utrecht and Amersfoort!
The area tour
In this tour we will show you the most important spots in Hilversum. We don't have a fixed route but we can discuss what's important for you and your family.
For example:
Showing were the schools are, this can be the international schools but also the local schools;
City hall, banks, hospital
How to travel to your office;
Showing the area where you can live nicely;
We can also give you a preview homefinding and show you 1 or 2 houses to give you an impression of the Dutch houses in the area.
Inclusive;
Private 2 hour tour;
You can book this on a self choosen date and time.
For more information and prices sent an email: info@starshr.nl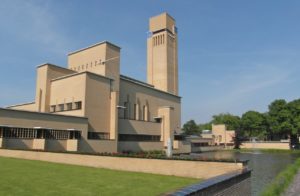 Hilversum Town Hall